How to change the world by making love? How to make love can change you, your world and the world?
Read the following pages for you to reach by yourself the answer:
---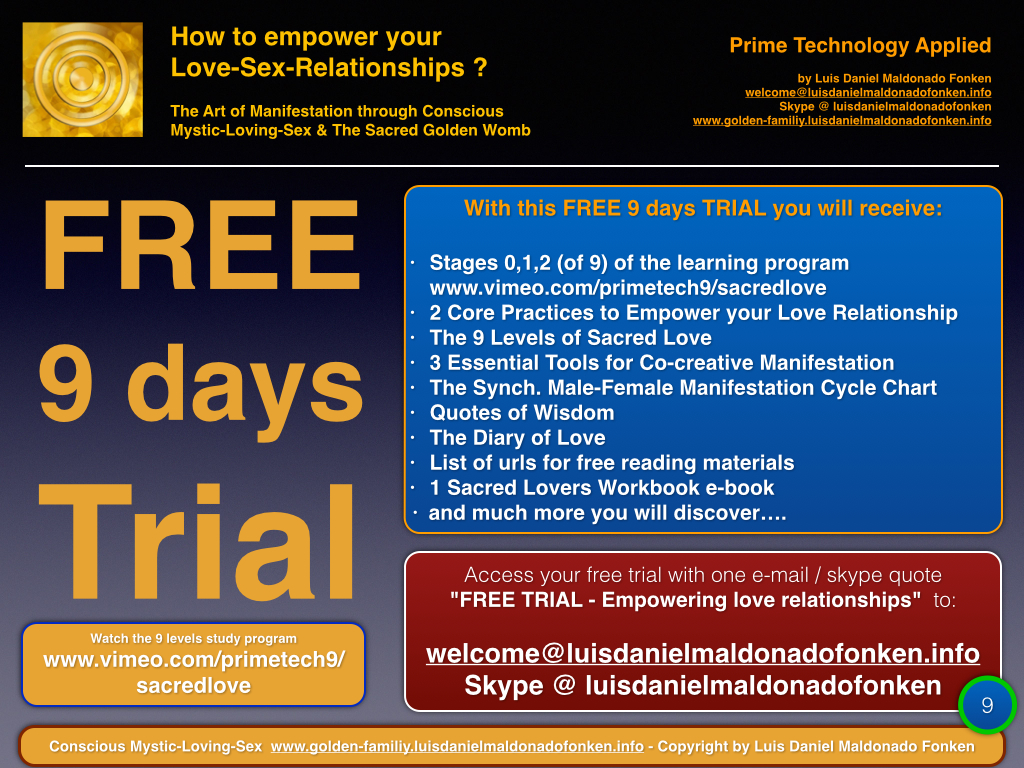 Book any of the 3 learning programs, 2 or 3 of them now.
The standard price is 270.00 EUR per month for one learning program (for a couple or for single), but we have now START UP PRICES for as long as it gets
 Empowering love relationships
Empowering business
Empowering peace and human rights
---
GIVE LUIS A THANK YOU GIFT!
Have you enjoyed, felt inspired or learned with LUIS posts, articles, books or videos? Here you can give LUIS a gift and help him continue writing, posting, making videos, providing courses, coaching and support online. GIVE LUIS A GIFT. or book any of his services or support his funding projects.
 Help LUIS help you and help others!